Feb 21, 2022
In this week's edition of Tranquility du Jour, I chat with guest Jennifer Arnspiger. Hear about her journey as a somatic journaling coach, what's unique about being an HSP and INFJ, and ways to heal your sensitive story.
Direct download: Tranquility du Jour #575: Somatic Journaling
Subscribe in your favorite podcast app such as Spotify, Apple Podcast, Amazon.
Visit kimberlywilson.com/podcast for more.
New to Tranquility du Jour? Learn more here.
Upcoming Events
Pet Loss Support Session: March 1, 7:30 pm ET
Spring Virtual Retreat: April 9, 2-4 pm ET
Guest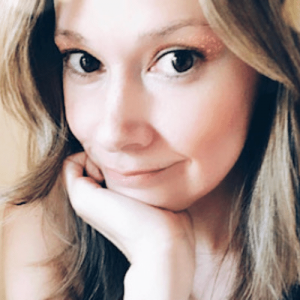 Jennifer Arnspiger is a writer, shadow worker and somatic journaling coach who helps highly sensitive women heal their stories so they can be lovingly in their bodies.
She left her Master's program in Creative Writing to prioritize writing the stories her body needed to release, so she could heal her relationship with herself and find peace inside her skin.
Through private coaching and her self-paced Body Story course, Jennifer helps sensitive women come home to their bodies by expressing their deep truths, so they can enjoy (and actually feel) self-compassion and live in celebration of their sensitive selves.
She is the self-published author of two books: a short story collection called Pretty Piece of Flesh, and Dark Pretty, the memoir of her awakening after covert narcissistic abuse. She is a highly sensitive INFJ empath, Francophile, flower lover and dedicated dog mom to the sweetest shih-tzu on the planet.
Find Our Guest
Instagram: @highlysensitivehealing
Mentioned in the Podcast
Let's Connect
Receive inbox love through Love Notes: invites, inspiration, and more.
Browse my 6 Books and planner.
Follow along on Instagram and YouTube.
Shop seasonless, vegan, locally-made, eco-friendly fashion: TDJ by Kimberly.
Share a review on Apple Podcasts, Amazon, or Goodreads and you may hear it shared on the show. Deets on kimberlywilson.com/review.