Jun 1, 2020
In this week's edition of Tranquility du Jour, I chat with returning guest Jamia Wilson about what's happening in America right now, how to be an allay, anti-racism, and how to heal.
New to Tranquility du Jour? Learn more here.
Upcoming Events
TranquiliT 25% off sale
Shop this locally-sewn, eco-friendly clothing line's 12 best-sellers in all our colors
TDJ Brunch: June 6 noon-1 pm ET
Learn ways to find doses of tranquility in your every day plus signature style tips
TDJ Live: June 21 at 8-9 pm ET
Free seasonal gathering to connect and learn 8 tranquility tips for the new season
Guest: Jamia Wilson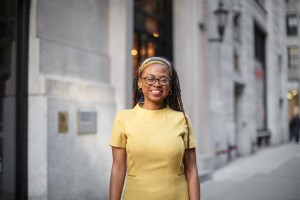 Jamia is a feminist activist, writer, and speaker. She is the director and publisher of the Feminist Press, author of Young, Gifted, and Black, the introduction and oral history in Together We Rise: Behind the Scenes at the Protest Heard Around the World, Step Into Your Power: 23 Lessons on How to Live Your Best Life, ABC's of AOC, Big Ideas for Young Thinker, and the co-author of Roadmap for Revolutionaries: Resistance, Advocacy, and Activism for All.
Mentioned in the Podcast
In the end, we will remember not the words of our enemies, but the silence of our friends. MLK
Read: CNN Article on How to be an Allay
Watch: Knock Down the House
Read: Coronavirus Anxiety Workbook
Read This If You're Feeling Helpless After Last Week's Tragedies
Read: Feminist Press Black Lives Matter Reading List
Read: Roadmap for Revolutionaries (There's an updated version of the ally piece in this book and tactical tips for protests)
Read: Me and White Supremacy
Read: Black Lives Matter Explained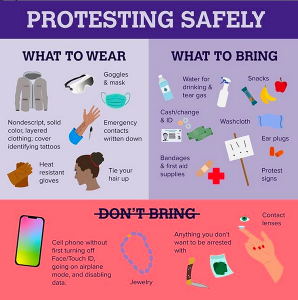 Infographic from AOC's Instagram
Find our Guest
https://www.facebook.com/jamia.wilson
https://www.instagram.com/jamiaawilson/
https://twitter.com/jamiaw
http://www.jamiawilson.com/
Previous Tranquility du Jour podcast interview #429: Feminism and More
Let's Connect
Join our TDJ Insider's Facebook group. Share resources, get inspiration, make connections.

Share a review on iTunes, Amazon, or Goodreads and you may hear it shared on the show. Deets on kimberlywilson.com/review.
Visit kimberlywilson.com/podcast for more episodes and the Tranquility du Jour Podcast App: iPhone and Android.
Subscribe in your favorite podcast app such as Spotify, Apple Podcast or Overcast.
Sign up for Love Notes weekly inbox love: invites, inspiration, and more.
Browse my 6 Books.
Follow along on Facebook, Instagram, and YouTube (check out the Tea with Kimberly video series).
Shop seasonless, vegan, locally-made, eco-friendly fashion: TranquiliT.
Tech