Apr 7, 2020
In this week's edition of Tranquility du Jour, I chat with Jessica Giles about money management 101, why there is so much emotion around money, and how mindset plays into the equation.
New to Tranquility du Jour? Learn more here.
http://traffic.libsyn.com/hiptranquilchick/tdj484.mp3
Direct download: Tranquility du Jour #484: Money Management.
Upcoming Events
Virtual Retreat: May 2
Take your inner artist on a three-hour date
TDJ Provence: June 5-11, 2021
A private villa nestled in the South of France between Nice and Marseille [2 rooms left]
Guest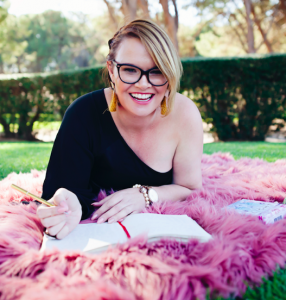 Jessica Giles is a highly regarded and sought after Money Mastery & Manifestation coach. As a qualified accountant Jess very quickly identified that money management and lodging tax returns was only one very small piece of the puzzle!
For women in particular financial empowerment and confidence is something that is widely lacking and this is where Jess's unique skill set and genius zone come into powerful play!
As a certified Money Mastery Coach, Jess powerfully supports her clients across all areas of money including money mindset, manifestation, law of attraction, money management and wealth creation.
All areas addressed and nurtured together create an unstoppable financial uprising for women, with significant shifts including ever growing bank accounts but also including enhanced self love and strengthen personal relationships. This is what Jess lives for!
Jessica's philosophy is that it is both all about the money, and simultaneously has nothing to do with the money. It's all about the freedom and choice that money creates for you, but also very much about the woman that you become in the process of healing your relationship with money.
Jess often reflects that you can't sit on a meditation mat and earn a million dollars but you also can't out manage a bad mindset. It's time to shine the light on all areas, and Jess is just the woman to support you to do that!
Mentioned in the Podcast
Find our Guest
Website: chicmoney.com.au
Facebook: facebook.com/ChicMoney/
Instagram:instagram.com/chic_money/
Let's Connect
Share a review on iTunes, Amazon, or Goodreads and you may hear it shared on the show. Deets on kimberlywilson.com/review.
Visit kimberlywilson.com/podcast for more episodes and the Tranquility du Jour Podcast App: iPhone and Android.
Subscribe in your favorite podcast app such as Spotify, Apple Podcast or Overcast.
Sign up for Love Notes (exclusive content, personal updates, giveaways) and access multimedia resources, Tranquil Treasures.
Browse my 6 Books.
Follow along on Facebook, Instagram, and YouTube (check out the Tea with Kimberly video series).
Shop seasonless, vegan, locally-made, eco-friendly fashion: TranquiliT.
Techy