Mar 21, 2022
In this week's edition of Tranquility du Jour, I chat with guest Mary Kearns. We discuss her book Lessons from a Reluctant Healer plus how to connect with spirit, discover your gifts, raise your vibrations, and more. Direct download: Tranquility du Jour #577: Raise Your Vibrations
Subscribe in your favorite podcast app such as Spotify, Apple Podcast, Amazon.
Visit kimberlywilson.com/podcast for more.
New to Tranquility du Jour? Learn more here.
Upcoming Events
Spring Virtual Retreat: April 9, 2-4 pm ET
TDJ Style Spring Pop-Up: May 1, 11:30 am - 12:30 pm ET
Guest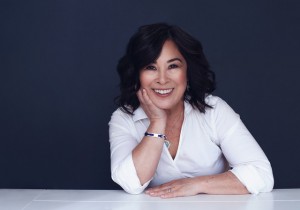 Mary Hoyt Kearns, founder and president of Your Stellar Self, LLC, is an author, intuitive coach, energy healer, and retreat leader with a passion for working with people of all ages to support mind-body-spirit wellness. Mary earned a PhD in Developmental Psychology from Fordham University, is a Reiki Master Teacher, Certified Life Coach, and has studied a variety of holistic methodologies. Through her writing, she enjoys translating health research studies into consumer-friendly information that supports everyday wellness. Mary is the Creator and Host of Becoming Your Stellar Self, a public access TV talk show that will premiere this spring.
Video
XXX
YouTube interivew link
Find Our Guest
Let's Connect
Receive inbox love through Love Notes: invites, inspiration, and more.
Browse my 6 Books and planner.
Follow along on Instagram and YouTube.
Shop seasonless, vegan, locally-made, eco-friendly fashion: TDJ by Kimberly.
Share a review on Apple Podcasts, Amazon, or Goodreads and you may hear it shared on the show.