Aug 24, 2020
In this week's edition of Tranquility du Jour, I chat with Zen teacher Brad Warner about how his recent book, Letters to a Dead Friend about Zen. We discuss Zen practice has been a lifeline in a difficult world, what he wished he'd shared with his friend about spirituality and meditation, and how the book is a unique tribute to both a life lost and the one Warner has found.
Direct download: Tranquility du Jour #503: The Way of Zen.
Subscribe in your favorite podcast app such as Spotify, Apple Podcast or Overcast.
Visit kimberlywilson.com/podcast for more episodes and the Tranquility du Jour Podcast App: iPhone and Android.
Upcoming Events
Fall TDJ Live on Sunday, September 20 from 8-9pm ET
Sign up to learn eight seasonal tranquility tips.
TDJ Lifestyle e-course coming this fall.
Join the waitlist.
New Year's Virtual Retreat on January 1 from 2-5pm ET.
Join us.
Guest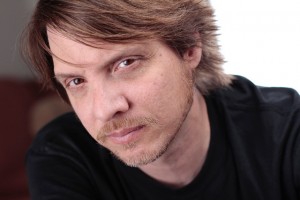 Brad Warner is the author of Letters to a Dead Friend about Zen and numerous other titles including It Came from Beyond Zen, Don't Be a Jerk, and Hardcore Zen. A Soto Zen teacher, he is also a punk bassist, filmmaker, and popular blogger who leads workshops and retreats around the world. In addition to his books, his writing appears in Lion's Roar, Tricycle, Buddhadharma, and Alternative Press. He lives in Los Angeles where he is the founder and lead teacher of the Angel City Zen Center. Visit him online at www.hardcorezen.info.
Mentioned in the Podcast
Find Brad

Let's Connect
Join our TDJ Insider's Facebook group. Share resources, get inspiration, make connections, be part of the online book club.
New to Tranquility du Jour? Learn more here.
Sign up for weekly inbox love, Love Notes: invites, inspiration, and more.
Browse my 6 Books and planner.
Follow along on Facebook, Instagram, and YouTube.
Shop seasonless, vegan, locally-made, eco-friendly fashion: TranquiliT.
Share a review on iTunes, Amazon, or Goodreads and you may hear it shared on the show. Deets on kimberlywilson.com/review.
Techy