Dec 23, 2019
In this week's edition of Tranquility du Jour, I chat with Jennifer Maagendans all about zero waste. Learn what it is, how to incorporate it in small steps, and what supplies to tote to the grocery store.
New to Tranquility du Jour? Learn more here.
http://traffic.libsyn.com/hiptranquilchick/tdj475.mp3
Direct download: Tranquility du Jour #475: Zero Waste.
Upcoming Events
Planning 2020 TDJ Style: December 29
Online via YouTube Live [private invites will be sent mid-December to all who purchased Year of Tranquility and/or Daybook and registered for their bonuses]
New Year's Eve Mini Retreat: December 31 at YogaWorks Dupont in Washington, DC
TDJ Live New Year, Fresh Start: January 5
Online via YouTube Live [private link sent upon registration]
Tranquility in Provence: May 30-June 5
a private villa nestled in the South of France between Nice and Marseille [3 rooms left]
Featured Guest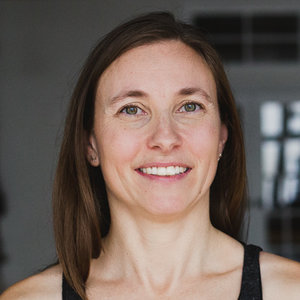 Jennifer Maagendans is a yoga teacher, entrepreneur, and environmentalist. She is the director and founder of Luna Yoga in Old Montreal. Practicing yoga since 1996, Jennifer has a background in gymnastics, is a certified Jivamukti Yoga Teacher, and holds a degree in Environmental Studies from Concordia University. Her teaching emphasizes inner peace and happiness, as well as a strong connection to the earth. In addition to her teaching, she has led yoga retreats in Canada, Mexico and Costa Rica. In 2008, Jennifer released her first instructional DVD, YogaFlo for Peace and followed it up in 2010 with YogaFlo for the Earth.
Savvy Sources
Find Jennifer
Let's Connect
Share a review on iTunes or Amazon and you may hear it shared on the show.
Visit kimberlywilson.com/podcast for more episodes and the Tranquility du Jour Podcast App: iPhone and Android
Subscribe in your favorite podcast app such as Spotify, Apple Podcast or Overcast.
Sign up for Love Notes (exclusive content, personal updates, giveaways) and access multimedia resources, Tranquil Treasures.
Browse my 6 Books
Follow along on Facebook, Instagram, and YouTube (check out the Tea with Kimberly video series)
Shop seasonless, vegan, locally-made, eco-friendly fashion: TranquiliT
Techy