Dec 16, 2019
bringing you tranquility since 2005
TDJ is a series of nourishing conversations about living a full and meaningful life with doses of tranquility.
In this week's edition of Tranquility du Jour, I chat with returning guest Elizabeth Duvivier. Learn her process for writing this intimate exploration into the lives of two sisters and their mother, and all of the relationships intertwined. Psst, and there's a book giveaway!
New to Tranquility du Jour? Learn more here.
http://traffic.libsyn.com/hiptranquilchick/tdj474.mp3
Direct download: Tranquility du Jour #474: Stories for my Sister.
Upcoming Events
Planning 2020 TDJ Style: December 29
Online via YouTube Live [private invites will be sent mid-December to all who purchased Year of Tranquility and/or Daybook and registered for their bonuses]
New Year's Eve Mini Retreat: December 31 at YogaWorks Dupont in Washington, DC
TDJ Live New Year, Fresh Start: January 5
Online via YouTube Live [private link sent upon registration]
Tranquility in Provence: May 30-June 5
a private villa nestled in the South of France between Nice and Marseille [3 rooms left]
Featured Guest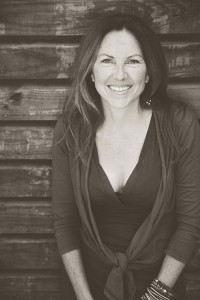 Elizabeth Duvivier has been a writer all her life and a teacher since she was 19 years old.
She studied at Swarthmore College, Lawrence University, la Sorbonne (Université de Paris), Bread Loaf and The French School (Middlebury College). Elizabeth has taught English & French Literature, Creative & Expository Writing in a wide range of settings: Lyceé Lavoiser (Paris, France); Buxton School (Williamstown, MA); Berlitz (Boston, MA); Holderness School (Holderness,NH); and the New Hampshire Institute of Art (Manchester, NH). Over the past few years, she has offered classes in writing and myth at Squam Art Workshops, a creative community that she founded in 2008.
She makes her home in Providence, RI with her dog, Remy.
Savvy Sources
Find Elizabeth
Website
Instagram
Facebook
Book
Use code TranquilityLOVE to save 20% off Stories for my Sister. Valid through December 21.
GIVEAWAY: Win a copy of this book! Share a screen shot of you listening to the podcast and tag me, @tranquilitydujour and/or share a takeaway from the podcast using #tdjpodcast. I'll choose a winner randomly from these social media posts on Saturday, December 21.
Previous podcasts with Elizabeth: #413 Transitions and #215 Creative Living
Let's Connect
Share a review on iTunes or Amazon and you may hear it shared on the show.
Visit kimberlywilson.com/podcast for more episodes and the Tranquility du Jour Podcast App: iPhone and Android
Subscribe in your favorite podcast app such as Apple Podcast or Overcast.
Sign up for Love Notes (exclusive content, personal updates, giveaways) and access multimedia resources, Tranquil Treasures.
Browse my 6 Books
Follow along on Facebook, Instagram, and YouTube (check out the Tea with Kimberly video series)
Shop seasonless, vegan, locally-made, eco-friendly fashion: TranquiliT
Techy