Jul 8, 2019
In this week's edition of Tranquility du Jour, guest Kathy Stowell and I discuss her journey into coaching, work/life balance lessons, how to create a positive mindset, and more.
New to Tranquility du Jour? Learn more here.
Join our bi-weekly Love Notesand access Tranquil Treasures.
Direct download: Tranquility du Jour #461: Creative Bliss.
Upcoming Events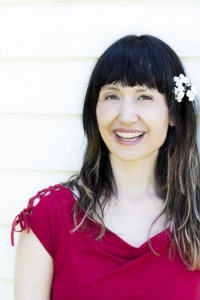 Kathy Stowell began
Bliss Beyond Naptime
ten years ago as a creative outlet to share her handwork and homesteading adventures with her online community.
Today she trains and mentors creatives from all over the world to start offering one on one coaching services from scratch to create a unique and sustainable work from home business built on their life passions and higher calling.
She lives in the cozy mountain town of Nelson, British Columbia with her two Waldorf school-going kids, mountaineering husband and miniature dachshund, Angel. She's more than slightly obsessed these days with Game of Thrones, her beloved triple shot lattes and her Wednesday night bellydance class.
Savvy Sources
Find Kathy
Mentioned in the Podcast
Tranquility du Jour Online