Guest: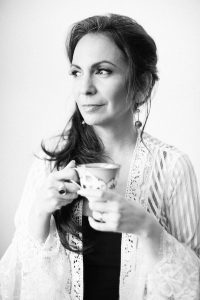 Rissa is a working artist living in Maryland. She loves early morning light filtering through stained glass, hot green tea in antique teacups, huge salads picked fresh from the garden and walks in the woods with her husband and their canine companion, Valerio.
She studied writing at New York University/Tisch School of the Arts and photojournalism at Western Kentucky University.
When she's not writing, Rissa finds her way to local theater and dance performances, loves baking vegan cupcakes, works as support crew for her husband's OCR team, Mud Not Blood and as often as possible, gets lost in libraries.