Sep 11, 2018
Feminism and more with Jamia Wilson. In this week's edition of Tranquility du Jour, we discuss feminism, writing, and her storytelling secrets.
New to Tranquility du Jour? Learn more here.
Direct download: Tranquility du Jour #429: Feminism and More
Upcoming Events
Featured Guest: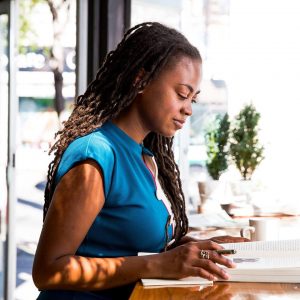 Jamia Wilson is the director of the Feminist Press. Wilson has contributed to The New York Times, Glamour, Elle, The Today Show, CNN, BBC, and more. She is the author of Young, Gifted, and Black and wrote the oral history in Together We Rise: Behind the Scenes at the Protest Heard Around the World.
Find Jamia:
Mentioned in the Podcast
Sign up for Love Notes and access Tranquil Treasures
Learn more about Mentoring with Moi